Etosh Global Enterprise, HR division, Goa, is a talent acquisition company managed by a small team of experienced, industry savvy recruitment professionals. We provide professional and personalized recruitment service at the highest standards at all levels across multiple sectors for national and multinational companies all over the globe.

We provide end to end recruitment solutions, tailored to meet the specific requirements of the clients. With customer satisfaction as the highest priority, our services are based on ethics, integrity and transparency. With a strategic network of affiliations, we locate and recruit finest talents from India for our clients.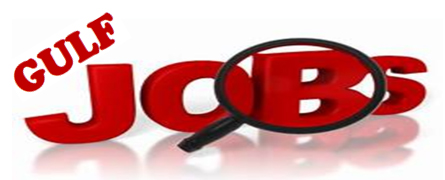 Our commitment is equally to the candidates, who depend on us for right career opportunities. As we strive to select the best suitable candidates for our clients requirements, this in turn allows us to offer our candidates the best available opportunities.

Through a transparent recruitment process and very reasonable service charges, we ensure that both our clients and candidates are benefitted by our services, which in turn enhance our reliability and propel our growth.
Our Core Values
CUSTOMER SERVICE 100%
We are dedicated to provide timely and responsive service to our clients, honoring the commitments made to them.
COMMITMENT 100%
We are committed to providing our clients with reliable and professional recruitment solutions that is aligned with our client's requirements.
INTEGRITY 100%
We build long lasting relationship with our clients through professional ethics, hard work, integrity, honesty and transparency.
OUR VISION
TO BE THE MOST PREFERRED SERVICE PROVIDER FOR EVERY CLIENT WE SERVE, RESULTING IN OUR ACCELERATED GROWTH. TO ACHIEVE THIS, WE ARE COMMITTED TO WORK RELENTLESSLY AND PROVIDE OUR CLIENTS WITH BEST POSSIBLE SERVICE, VALUE AND QUALITY.
Our Services
WE ARE DEDICATED TO PROVIDE TIMELY AND RESPONSIVE SERVICE TO OUR CLIENTS, HONORING THE COMMITMENTS MADE TO THEM.
Executive Search
Executive search is just not about finding great candidates. We collaborate closely with our clients to understand the need behind the search and offer the most comprehensive talent acquisition at senior and mid level management.
With a clear understanding of client's strategic requirements, we identify and attract leadership talents who have the necessary skill, expertise and personal qualities to advance company strategy and achieve outstanding results.
Recruitment Services
Our clients can expect to receive quality service through all stages of the recruitment process. Whether you need to have one vacancy filled, few vacancies or entire project team, we help you manage the process from start to finish at a quick turnaround time.
We pride ourselves on our ability to fulfill vacancies other agencies struggle with. We have a strong understanding of the skills required and a dedication to provide qualified professionals who exactly match the individual client requirements.
Organizing interview campaigns across strategic locations in various countries, coordinate personal interviews at clients preferred locations, arrange interviews through video or select candidates through our in-house technical representatives mobilize at our responsibility, we offer the most cost effective solution to suit our client's requirements.
Contract Staffing
We understand the need for companies to prefer Contract Staffing due to various reasons like a highly volatile market situation, tighter deadlines, minimizing administrative burden etc. Contract staffing allows you to protect your permanent staff, while simultaneously reducing your hiring, firing, training, benefits and administrative costs.
With our Contract staffing solutions, we provide our clients with the flexibility to increase and decrease their staff depending on their business cycle while ensuring that the organization remains compliant with the prevailing regulations.
Temporary/ Shutdown Recruitment
We have unparallel access to a vast database of candidates of various categories with maintenance experience in various turnaround/ shutdown projects in most reputed refineries across Middle East. This allows us to provide you with most suitable candidates in large numbers at a very short notice. We also ensure our candidates complete all the formalities and are available at site as per our client's schedule which is the most important criteria for any shut down project mobilization.